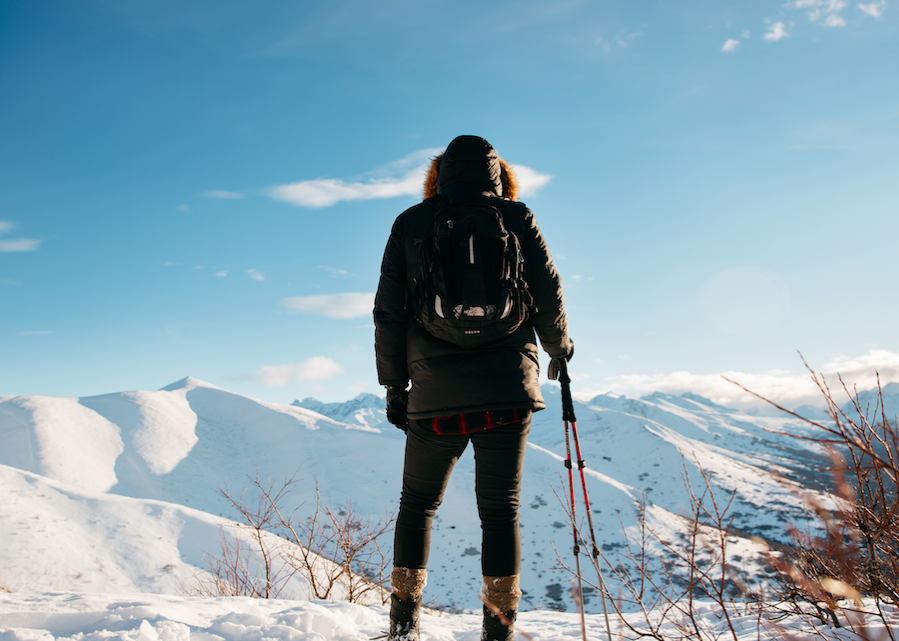 The holidays are a busy time of a year, especially when we're traveling to visit friends and family. We end up scrambling for whatever we can find at a rest stop or the random eateries at an airport or train station. Our gym may not have a location where we are staying, and we can't exactly carry dumbbells in our suitcase. Or can we? Despite the obstacles, it is still possible to eat and stay fit while we travel…even with the apple pie staring at us, saying "add some ice cream too." Damn you pie!
Like these 7 holiday health tips we spoke of earlier, it's not hard to find ways to make our holiday celebratory meals a little less indulgent. But while we travel, we have to prepare too. Here are some quick tips to keep you going this holiday season:
Go nuts – carry some almonds (preferably unsalted or flavored) for a quick fix when you're getting a little hangry.
Power up – Carry some power bars like RX or Larabars. Both gluten and dairy free, and chock full of both flavor and protein.
Fruit – Carry easy to eat fruit that will curb hunger for a bit – i.e. bananas.
Water – because not only do you need to stay hydrated, but it has the power to help you stay full longer.
Meat – Grabbing some jerky (preferably chili lime flavored…truth) is an easy to fill up, especially when there is no reasonable meal option.
So about those weights…not so easy to take with you. However, you can bring your sneakers and motivation. You can workout almost anywhere, if you put in the effort:
Go for a run – But don't forget to layer up first…brr!
No equipment needed – Try some squats, planks, pushups, and lunges.
Grab some heavy books – a quick weight alternative
Pilates and Yoga – All you need is a mat, or a decent carpet.
Sports – Have a pick up game outside with your family.
Dance on – because we all know some great holiday music can lead to a little dancing.
Lastly, don't forget to plan ahead.
Travel safe!
#radiatedaily