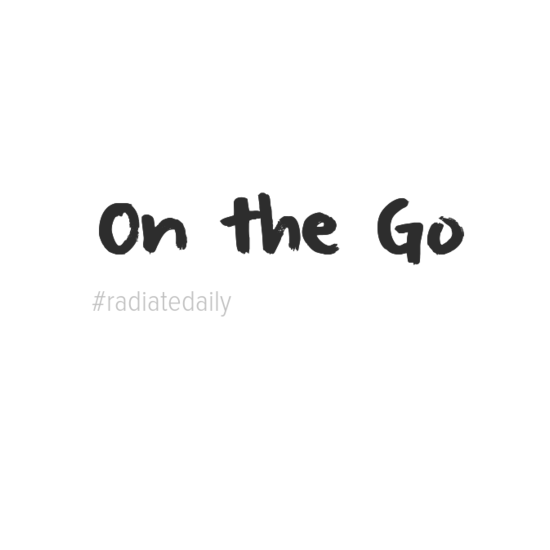 I start the day with hot water and lemon. But then I'm constantly running around, like a chicken with its head cut off. From the gym to a meeting to after-work obligations, or perhaps just milling about. Since I'm gluten free (and typically dairy free)…and not from choice, leaving food to chance isn't an option. I typically carry snacks with me on most occasions, even when hanging out at a friend's house or going to a cocktail party because I never know if they'll have something I can actually eat.
 My go-to's as of late include the following:
1. RX Bars – gluten and dairy free. And actually quite good. Amazon has them in bulk.
2. Almonds – get the small sorted packs so you eat less of them (addicting).
3. Banana chips – Maybe not the healthiest, but if you don't eat the whole bag (warning) it's a nice sweet snack.
4. Freeze dried mango – Less calories than banana chips, and an easy sweet craving stopper.
5. Grapes or Apple Slices – Great for a morning snack.
6. KIND bars – when I don't want a full power bar. Gluten (but typically not dairy) free.
7. Justin's peanut butter cups – the perfect dessert with the most delicious peanut butter. Comes in regular chocolate, dark or white.
8. Pretzels – Carbs, but they're not as bad as chips typically. And there are GF options with great flavors including buffalo. You heard right.
9. Baby carrots – Grab some hummus if you can too. Jalepeno is my pick.
10. Smoothies – Because it's just easier at times.
Munch away.
#radiatedaily