About Us
A passion project by two friends who met in college back in 2001. After years of being a part, living in different cities, and forging paths that led back to the similar lines of work, Pam and Linds partnered on a project combining their careers and passions.
Radiate Daily is a community. Built around inspiration and motivation for the mind, body, and heart.
Meet the Team!
Pam Sahota, Founder, Content Chief, Contributing Blogger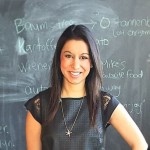 Pam Sahota is a brand content and digital marketer for global brands living and working in NYC. On the side she blogs about content and digital strategy, fashion/photography, and healthy fit living. She shares her personal style daily on her Instagram @pamsahota where she hopes to inspire others to embrace their best selves too.
 Lindsey Varney, Co-Founder
L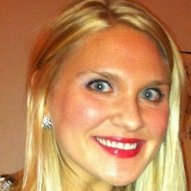 indsey Varney is a native Bostonian and thrives on travel excursions, a good meal with great company, and runs on Dunkin' Donuts Iced Coffee (yes, even in the winter). By day, Lindsey is a strategic marketer that helps brands develop identity and content. She shares moments from her adventures on her Instagram @VarneyLindsey.
Daniela Forte, Contributing Blogger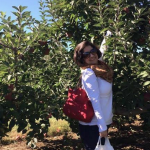 Daniela
Forte
has been a writer professionally for eight years. She spent six years working as a news reporter for a regional newspaper in Northwestern Conn. She currently works as a content producer for a trade publication in Southwestern, Conn.  When she isn't writing, she enjoys reading, trying out new restaurants, traveling and spending time with friends. She embraces her love of reading with her book blog called "Books From My Closet"  (
https://booksfrommycloset.wordpress.com/
).   She can be reached via email at
Dm4tay@aol.com
and on Twitter at
@DanielaForte
Sonia Sahota, Contributing Blogger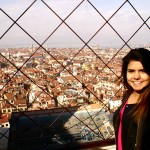 Sonia Sahota works in media advertising in Boston, MA. When she isn't working, she enjoys going for runs along the Charles River, eating macarons on Newbury Street, and catching the Real Madrid futbol games on TV! She is a travel enthusiast with a major sweet tooth, and has a love for all things fashion. She loves to inspire others to travel and enjoy life day by day through her instagram @soniakaur94.
Kellie Knapp, Contributing Blogger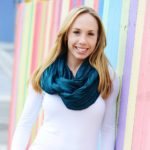 This is Kellie. Also known as Keelie, Kaleelaloolee, and KellBell. When not working, you can find her at the gym suffering through a workout or two, wrapped up in a good book, writing her heart out, or spending time with friends and family. Kellie currently works as a marketing specialist for a law firm in Albuquerque, NM and has a background in social/digital marketing. Kellie has a soft spot for entrepreneurship and design, dreams of owning her own business one day, and wandering the world. Connect with Kellie through her blog (https://keeliesamara.wordpress.com/) or via email at kellie.s.knapp@gmail.com.
Previous Contributors:
Tammy Valentine, Contributing Blogger
Audrea Laffely, Contributing Blogger
Suruchi Bhatia, Contributing Blogger